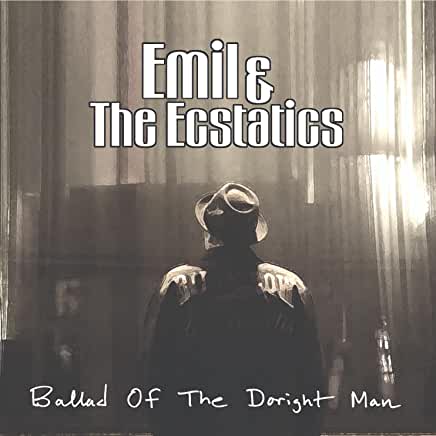 Emil & The Ecstatics
Ballad Of The Doright Man
Blueprint Productions
Bandet fra Stockholm har gjort seg bemerket på rootsscener i Europa. De har tidligere gitt ut to album, men her er fem nye låter på en EP. Tittel­låta er en svingende affære, bandet spiller solid, og vokalist Emil Arvidsson gjør en god jobb i front før de går over i den rullende Drinkin' About My Thinking Problem. Tears Of Frustration er mer statisk og byr på lite overraskelser. Souls Come Back To Me har en oppjaga Willie and The Handjive-rytme, mens Mr Z instrumentalt dykker ned i en mørk bakgate. Emil Arvidsson håndterer også gitaren like bra som han synger.
Til tross for en velspilt gjennomføring er det bare tittellåta som hever seg over det jevne.