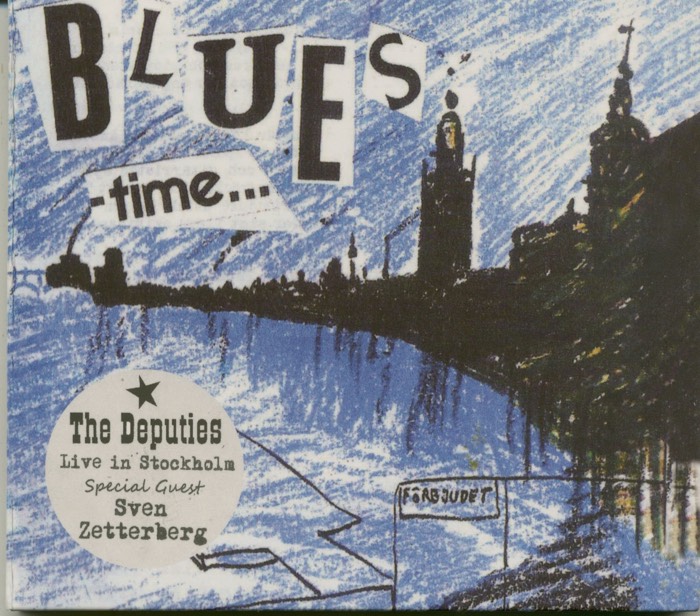 The Deputies
Live In Stockholm - Special guest Sven Zetterberg
Jefferson Records
Denne rariteten av en CD med bare syv spor er spilt inn med en båndopptager på restaurant Kaos i Stockholm i 1992. Kjernen i bandet er Jyrki Juvonen, gitar, Anders Thomasson, bass og Anders Almberg trommer. Gjester er Sven Zetterberg på sang, gitar og munnspill, og Simon Murley på saksofon.
Det finnes vel innspillinger fra før andre verdenskrig som har bedre lydkvalitet enn dette her, men sjarmerende og stemningsfullt er det. Det går i standardlåter som Caldonia, Blues With A Feeling, I Got My Mojo Working og Tin Pan Alley. Sven Zetterberg utmerker seg uansett, dårlig lyd til tross. I tilegg leverer de en egen instrumental, Kaos Hop, og solide versjoner av Sam Cookes Laughing And Clownin' og Jimmy Reeds You Don't Have To Go.
Plata er kanskje en kurositet, men vel verdt en lytt.